Every day, close to thousands of children go missing all over the country, and with every passing day, the likelihood of them being found diminishes rapidly.
On recognizing the growing numbers of missing children, Shashank Singh and Anmol Gupta have come up with an app that they call 'Helping Faceless' to locate and find missing children and reunite them with their families.
A traumatic experience in Singh's childhood prompted him to launch the initiative. Singh too was kidnapped by a stranger, but luckily a bystander intervened and took him safely back to his parents. "This incident has always stayed with me and I've always wanted to do something about child trafficking in India for a long time" he explains in an interview with the Sunday Guardian.
The app developed by the duo is quite simple to use. Using face recognition software, it cross-references and matches pictures of street children taken by users and uploaded to the app with those of missing children in their database. If a match is found, this information is sent to non-profit organizations who help connect the children with their families.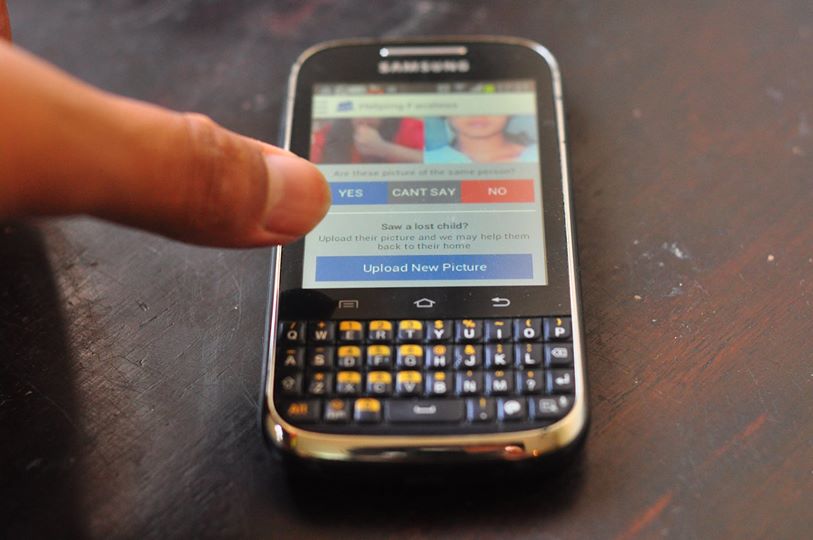 With the growing number of volunteers and non-profit organizations that have joined hands with the team at Helping Faceless, it is becoming easier to locate a larger number of missing or trafficked children, but there is still a way to go. "The more people use it, the better will be the chances to identify the kids," says Gupta in an interview with The Better India.
Find more information on downloading the app or about the initiative on the Helping Faceless site or their Facebook page.
Written by: Nayna Rebekah George.
Featured image source: Helping Faceless