When it's summer time in the city, the scorching heat pierces our skin. It works our way through our clothes, engulfing us as we make our way to work, making us overwrought and exhausted. But, what can we do? Never leave the house, or if we do, travel only in an AC vehicle, or smother ourselves with sunscreen?  Instead of adopting these unsatisfactory and temporary solutions, entrepreneur Shahzad Qureshi decided to do something different, and implement a novel solution to combat urban heat.
Inspired by Indian eco-entrepreneur Shubhendu Sharma, whose company develops native and urban forest in cities, Qureshi decided to try and grow a forest too, in his home town, Karachi. Trees can help to cool the air between 2 and 8 degrees celsius, thus reducing the urban "heat island" effect. It usually takes a 100 years for a forest to mature. Qureshi, using a special Miyawaki method, was able to grow a small forest in just 3 years!
Planning the Urban Forest 
Qureshi decided to plant the forest after witnessing the devastating heat wave of 2015, which claimed the lives of over a 1000 people in Karachi. He and his team started in the month of December 2015, which was just the opposite of perfect timing for planting, but Qureshi decided to take a chance and go ahead anyways.
"[We] nurtured each tree like a newborn, just in the hope that they would survive," he explains.
Everyday, he would visit the plantation area and look for signs of life. And every time a new leaf sprouted, it encouraged him to keep trying. Around April 2016, the trees started sprouting.
After three years, the forest is now 20 to 25 feet tall, filled with different kinds of birds and insects.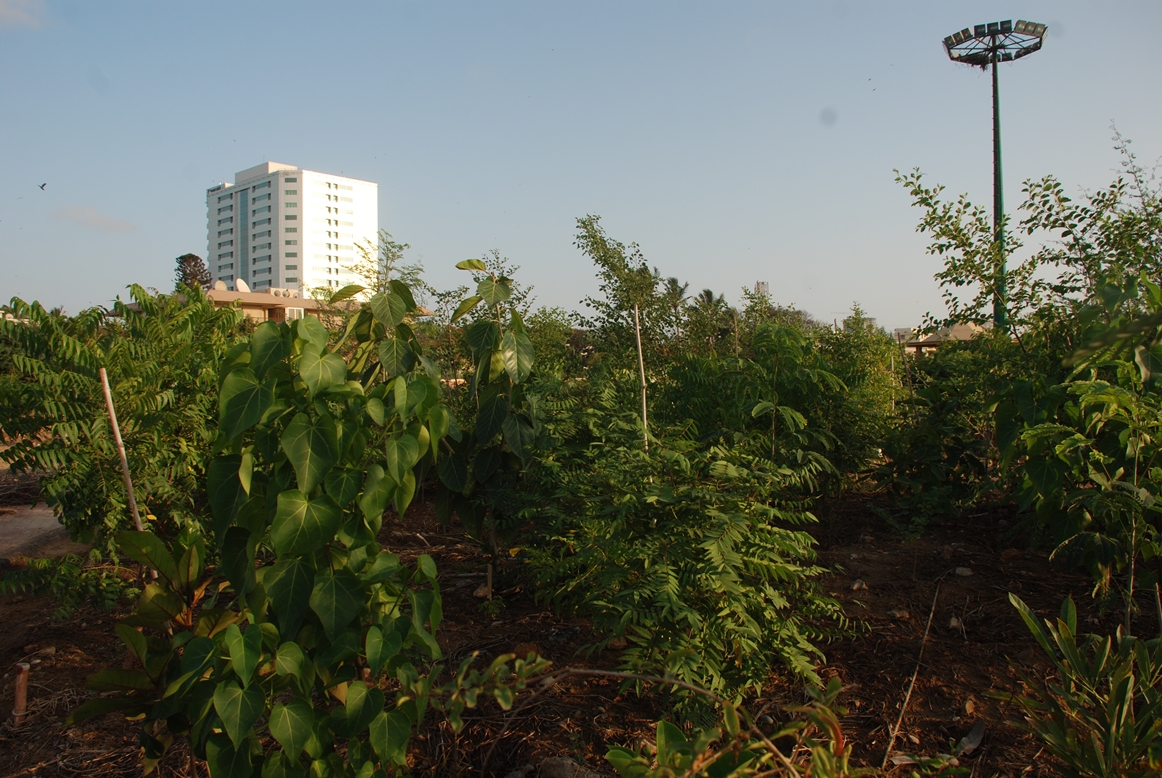 The Miyawaki Method
One of the reasons for the Urban Forest's success was Qureshi's adoption of the Miyawaki Method, a technique developed by Japanese botanist Akira Miyawaki. This method helps in restoring and nurturing forests through the use of native plants and trees on lands that were deforested, degraded, or considered not considered fit for plantation.
An exceptional feature of this method is that it enables forests to grow 10 times more quickly and become 30 times denser than normal forests.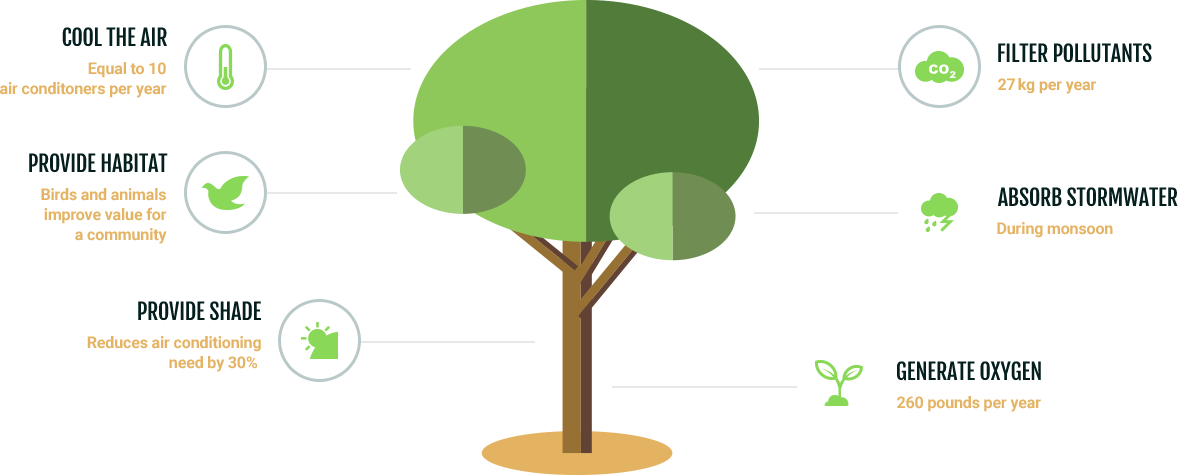 This means that Urban Forests absorb extra carbon dioxide and release more oxygen in the air.
What's next?
Qureshi is planning to plant 50,000 trees in a 12,000 sq mt area. It will have 150 native species. This park will help in reducing 30 times more carbon dioxide, increase oxygen by 30 times, reduce 30 times more pollution from the environment, and bring the ecosystem in order.
It will use treated water from sewage, which will reduce the burden of supplying water for it. And there are other additions, keeping in mind environmental sustainability, including an organic patch for neighbours to grow their own fruits and vegetables, a seed bank for harvesting and redistributing seeds and compost pits for collection of neighbourhood organic waste.
"We need to redefine the word 'Progress' and revaluate our priorities very quickly. This planet is the only home we have and our practices will kill it very fast" Qureshi points out.
" Forests are the answer to most of our problems, and we need to greatly accelerate the restoration of our home by creating more of them."
To learn more or reach out to Urban Forest's team, visit their Facebook page or their website.
Written byVaishali Parnami
Image credit: Urban Forest