Reading, ideally shouldn't be dictated by seasons. But there's something about the pitter-patter of the rains that make you inch closer to that bookshelf and pick up a book or two. The sulking skies, the ever-dark clouds and the nip in the air are just a few of the reasons that make you want to stay indoors, crawl up in your bed and just read!
With the monsoon looming over our heads, we decided to make your lives easier and prep you with ten books to read in the coming months.
#1: Red Earth and Pouring Rain – Vikram Chandra
Not always does a writer manage to capture his readers from start to finish, but Vikram Chandra always does. In this book, he leads you into a maze of stories, some woven deep within others, that take you through Indian myths, history and diaspora, narrating tales of poets and warriors, wars and love-affairs.
Why is this book a perfect monsoon read? What better time to read a book with 'pouring rain' on the title than when it's pouring rain outside, right? We jest. It's intriguing, gripping, and bound to make the weather feel less gloomy.
#2: Narcopolis – Jeet Thayil
Rich, chaotic, and hallucinatory, Narcopolis captures Bombay during its opium era – the 1970s. You'll meet an opium house owner, his assistants and clients through the years, gleaning vignettes into their lives, and that of a country grappling with change in the background.
Why is this book a perfect monsoon read?
Given that it was nominated for the Man Booker prize in 2012, you'll know that the drama in the book may even drown out the thunderstorm outside.
#3: Collected Stories – Ruskin Bond
There's nothing like going back to being a child, and what better time than the monsoon? Ruskin Bond has a way with his words. We all know that. His love for nature, the rains and the nostalgia he induces with every passing paragraph, sentence even, lights up a sour mood into a cheerful one. 'Collected Short Stories' includes classics like 'A Face in Dark', 'The Kitemaker', 'The Tunnel', 'The Room of Many Colours', and 'Dust on the Mountain.'
Why is this book a perfect monsoon read?
It's comfort and nostalgia as warming as a blanket.
#4. The Palace Of Illusions – Chitra B. Divakaruni
Most of us are familiar with the Mahabharata, we know the characters, and the stories of each. But have you ever wondered about the point-of-view of one of its most famous female characters? 'The Palace of Illusions' by award-winning novelist and poet Chitra Banerjee Divakaruni re-imagines the epic from Draupadi's perspective. With women at the heart of the story, the once-familiar tale takes a fascinating turn.
Why is this book a perfect monsoon read?
Brimming with imagination, it will keep you occupied through storms and powercuts.
#5. Black Margins – Saadat Hasan Manto
In this collection of powerful short stories – some as short as a paragraph – Manto addresses anti-imperialism, communalism, prostitution and the inhumanity and incomprehensible violence of the partition, with acerbic wit and grim humour. "Invitation to Action" for instance, reads: "When the neighbourhood was set on fire, everything burnt down with the exception of one shop and its sign. It said, 'All building and construction material sold here'."
Why is this book a perfect monsoon read?
A dark read to contemplate on a dark and stormy night.
#6. The Women In Cages – Vilas Sarang
Vilas Sarang's writing, like the rains, are daring, bold and thought-provoking. Gritty and disturbing, and leavened by wit and compassion, 'The Women in Cages' is his collection of short stories, and a masterful attempt at capturing the nuances of modern life, often through fantastical elements. In 'A Revolt of the Gods' for instance, Ganesha statues come alive during Ganapati Visarjan  to escape immersion in water by worshippers.
Why is this book a perfect monsoon read?
'Women in Cages' is all about that absurdity the weather
calls for.
#7. The Last Song Of Dusk – Siddharth Dhanvant Shanghvi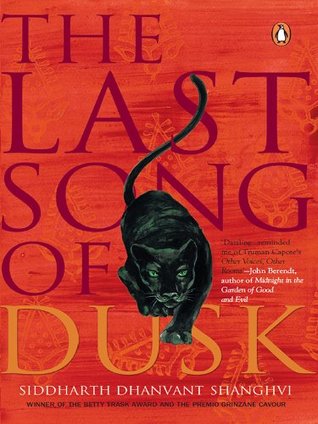 A fairytale that turns into tragedy and comedy in parts, 'The Last Song Of Dusk' narrates the story of Anuradha Patwardhan who marries handsome and well-to-do doctor Vardhmaan, and the travails of their married years. It's Bollywood and poignant in turns.
Why is this book a perfect monsoon read?
It will keep you glued to the page until the weather clears.
#8: The Hungry Tide – Amitav Ghosh
'The Hungry Tide', set in the Sundarbans, transports you into an exotic locale, full of mysticism and mythology, involves a trip down the river, a search for a marine mammal, and a family mystery. Throughout, Ghosh touches upon politics, history, nation, race and class.
Why is this book a perfect monsoon read?
It will also keep you glued to the page until the weather clears.
#9: The Lowland – Jhumpa Lahiri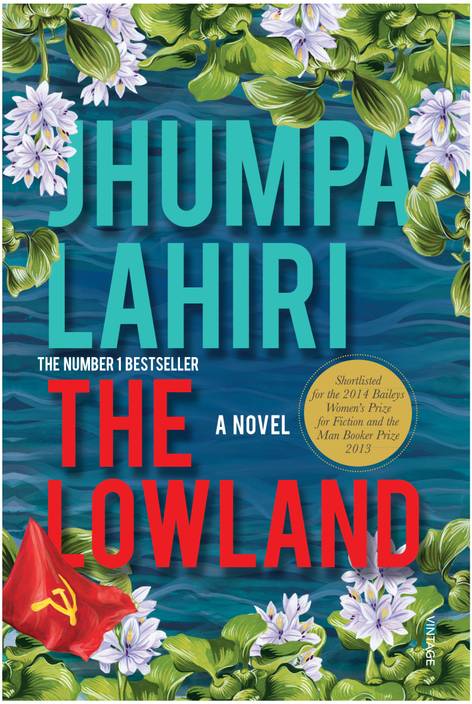 Jhumpa Lahiri narrates a story of two close-knit brothers whose bonds are tested and stretched by politics, setting off a chain of events that affects all the entire family – including those not yet born.
Why is this book a perfect monsoon read?
It's a rich and rewarding read, perfect for an introspective rainy day.
Do you have any recommendations we should add to the list? Let us know in the comments below.
Written by Aishwarya Menon