If you thought cane is synonymous with handcrafted baskets and furniture, Arun Cherian is here to topple that belief for good.
Cherian was working as a robotics engineer in biomechanical locomotion in the US, and conducting research on bio-inspired designs for the differently abled for his PhD when he realized that most to all modern prosthetics come with an extremely steep price tag, some costing as much as eighty lakhs.
Driven by this discovery, he wanted to create prosthetics that would be affordable for common people. But it was only when he returned to Kerala for his sister's wedding, surrounded by cane furniture in his ancestral house that Cherian hit upon the idea of using this pedestrian material to make prosthetics.
He explains, "In Kerala, we have cane furniture bent in all of these beautiful ways and it takes a lot of weight. It's basically a spring. Biomechanically, our leg is also a spring of tuned stiffness…And I wondered if you could make a prosthetic leg of tuned stiffness out of cane".
With the help of a local cane artisan, Cherian soon discovered that you could indeed bend cane into the shape of an inverted question mark, and more surprisingly, that it could take a load of 80 kgs.
He then went on to design prosthetic legs from cane, capitalizing on the material's spring-like flexibility, its stiffness and its weight bearing capabilities, and started his company 'Rise Legs'. It is available for just Rs. 20,000-40,000, and comes complete with features such as matching skin tone. Each prosthetic leg is handcrafted by cane artisans, and Cherian also plans to employ the Adivasi community to grow the cane.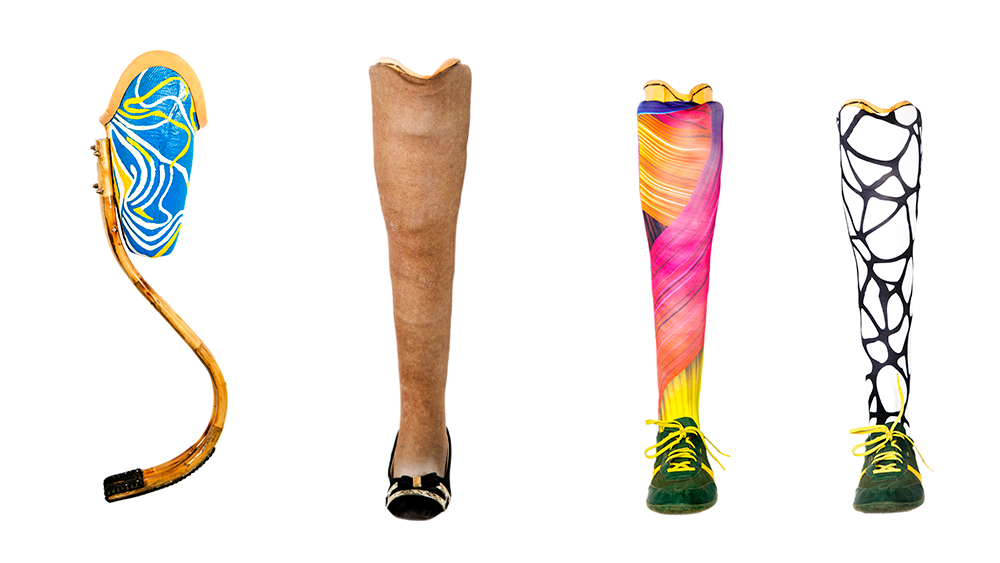 "In just one and a half years, Rise Legs has designed, developed and helped over 50 people to walk free, and beyond that it has helped them aspire and realise their dreams" says Cherian.
The cane legs have helped 21 year-old Madhusudhan who has used crutches since the age of 13 after he lost his legs in a train accident, walk again, as well as Prajwal Ranjith, a bodybuilder and who lost his left leg in a bike accident.
Rise Legs aims to put a spring back in the legs of over 1 lakh people in India over the next 5-8 years, and then expand to Asia and Africa.
For more information, head to the Rise Legs site or their Facebook page.
Written by Anisha Kashwani
Featured image source: FFT