Gunehar is a small Indian village, located high in the Kangra district of Himachal Pradesh. It would have remained a non-descript village too, like thousands of others in the country, if it hadn't been for a German businessman named Frank Schilichtmann. Blending a sense of can-do-ism with creative thinking and entrepreneurialism, he fuelled an arts explosion in this small town, making Gunehar a mecca for the creative and artistic in India.
How? Frank's 4Tables Project, which began as a small gallery café with 4 tables in the village in 2008, is an ongoing art project that has developed to include a gallery of modern arts, a fusion restaurant, and an ecological hotel.
Most importantly, innovative art events are held occasionally in Gunehar such as 'ShopArt/Art Shop' (2013, 2016), a first-of-its kind conceptual arts festival where contemporary artists teamed up with the villagers to transform the whole village into an art project as well as 'In the Woods' that took place in June, in which the entirety of a nearby forest was used as an art canvas.
Click here to read more about ShopArt ArtShop
In this candid interview, Frank tells us what inspired him to start the 4Tables Project, the challenges along the way, and what he has in store next:
Tell us briefly why you started the 4Tables Project
It was founded with the aim of exploring alternative methods of hospitality and experience for travellers, and also as an umbrella organization for artists who need a space and concept to work in/ within to develop their potential.
Were there any challenges in hosting the 'In the Woods' art exhibition in the forest?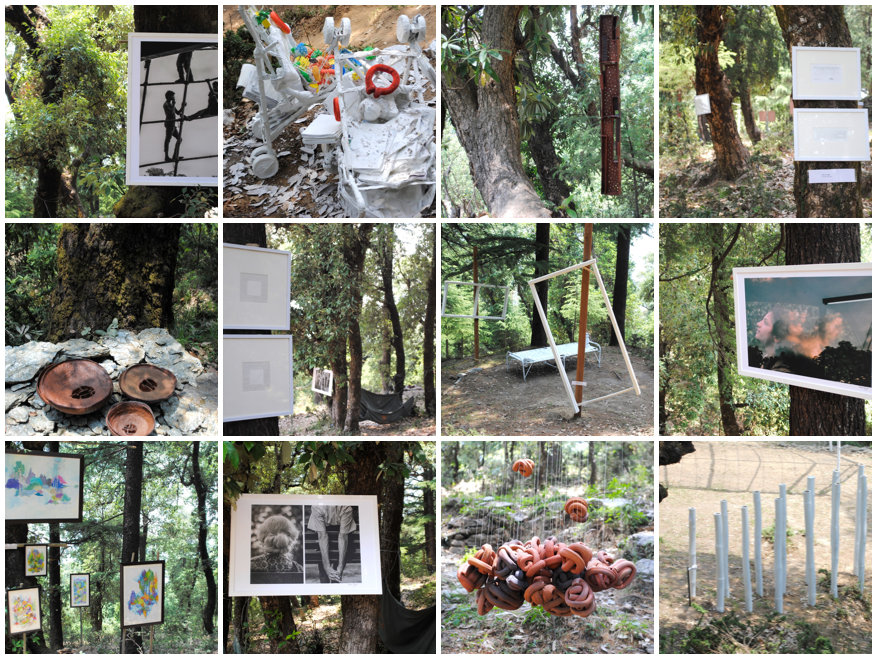 There are a number of difficulties, for instance, unpredictable weather. However, the advantages are greater because of the beauty of the woods and the open nature of the exhibition, which allows people who may not usually be exposed to an exhibition feel unintimidated.
What were the contributions of Gunehar's villagers for this event? Were they very supportive of the 4tables Project from the start?
Our villagers have always been very supportive of our events. The way we do things is inclusive of all people, so villagers find it easy to relate to the events and in fact participate in many ways. To give an example, for 'In The Woods', the village girls put up a great dance show for the closing ceremony.
Tell us about those who attended the event
Many different kinds of people came: city dwellers, travellers, art lovers, and of course a lot of locals. As stated, our projects are specifically designed to appeal to a diverse group of people and not just a specific public.
What plans do you have for the future of the 4Tables Project? Do you plan on conducting a similar project in another village maybe?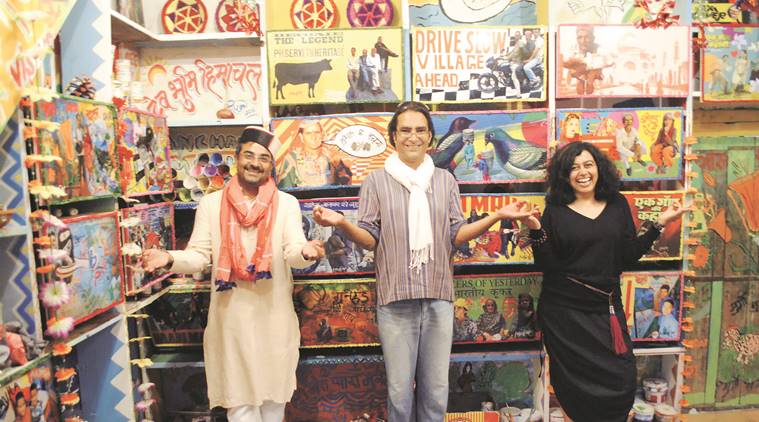 We have many plans, including the next ShopArt ArtShop in 2019, which sadly happens to be quite some time away. However, forget not that Gunehar is already an art piece – with remnants of the previous art projects still enjoyable for the visitors. In addition, the 4Tables Café and gallery, along with the 4rooms are highly acclaimed by all guests who visit, and most offer the highest of praises.
To learn more about The 4Tables Project, the artists and the exhibitions, browse their website, and don't forget to follow their Facebook page to stay abreast of new events in Gunehar.
Written by Swoyam Tuladhar
Featured image by: Frank Schilichtmann