The music scene is constantly evolving and simultaneously, we're constantly looking for fresh, good music for our morning commute. To make the search easier, our high school intern picked out top 7 indie musicians to keep an eye (or ear) out for:
1) Easy Wanderlings
Easy Wanderlings describe themselves as a musical journal of cherished memories about soulful conversations, escapades into the wilderness and quiet evenings at home. Their debut album 'As Written in the Stars' reflects everything they promised.
They make music that would play every time someone is contemplating major decisions in a movie. And I can see their music especially resonating with friends who get philosophical when inebriated.
Check out their work here.
2) Avora Records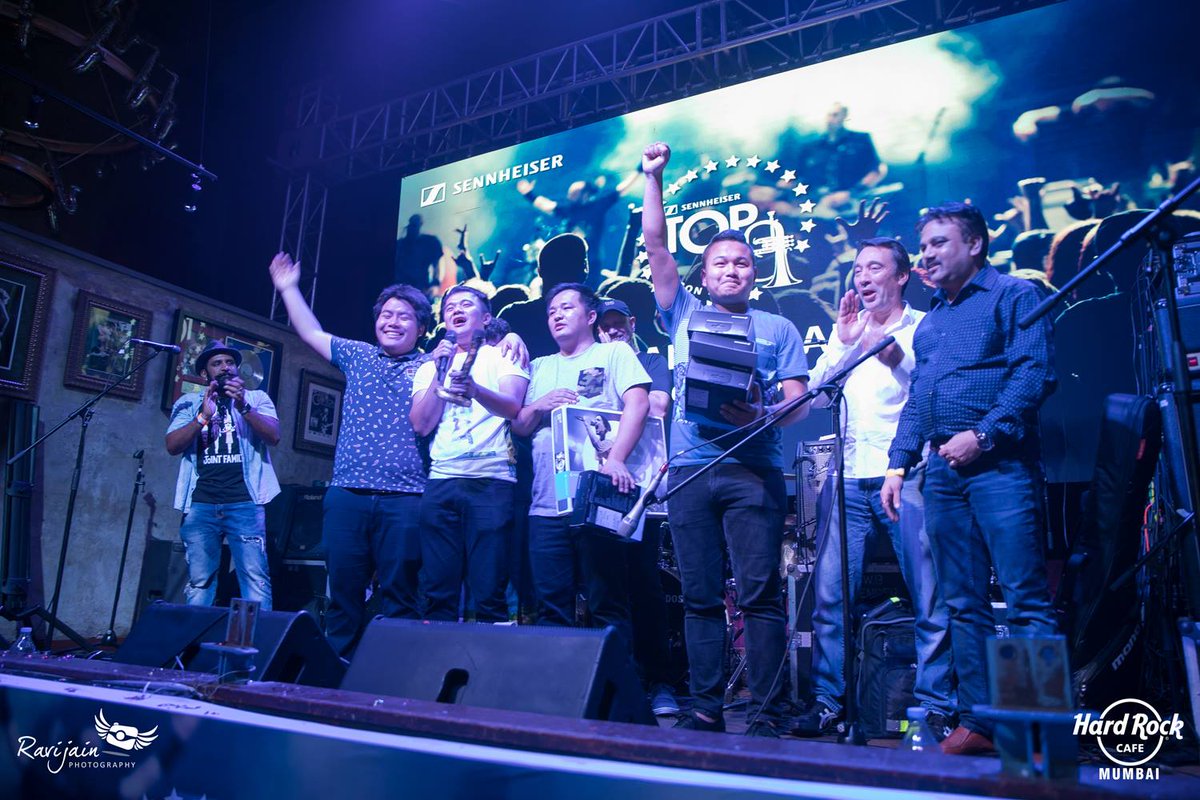 If Katy Perry circa 2013 was a five member band from Aizwal, Mizoram, that band would be called Avora Records.
Their songs are fun, catchy and a good share of them are about love. Nobody could have a problem with that because who doesn't want five good looking guys crooning "I want you to know, that I'm here to stay"? A warranty like no other. You would love this if you were a die hard romantic.
Check out their work here.
3) Ape Echoes
Formerly known as Ape Machines, Ape Echoes music boasts many different styles of music and instruments to portray a wide range of emotions. Nirmit Shah, Sid Shirodkar, Sahil Shah and Harsh Gadhvi released their debut album 'Ape Machines' in August 2017 and debuted their most successful single 'Comes Alive'.
We all knew that one goth bad boy in high school. Super intimidating but pretty nice when you got to know him. If his garage band ever took off, its music would be similar to Ape Echoes. It has some pretty intense and dark vibes to it but also has a calming feel to it, kind of like the calm after a storm.
Check out their work here.
4) Ritviz
Ritviz is a electronic dance music producer with a twist. He is a Hindustani EDM producer, his music is rich in mellow beats and eastern sounds, making it one of a kind.
Trained in Hindustani classical music since he was seven, he has nailed the perfect vibe that makes Hindustani music cool enough to jam to. I want to be friends with him now.
Check out their work here.
5) Chrms
For starters, he's sixteen years old. How many teenagers as young as him are putting out good music right now? I would go as far to say that his music is better than some adult musicians who have been in the field for quite a while. Listening to his music, I would've never guessed his age or expertise right.
He dropped his first single featuring Zoya from A Chill Planet in January 2018.
Check out their work here.
6) Aarifah Rebello
Aarifah Rebello dons different hats in every aspect of music. She's a drummer for three bands, plays the guitar and is also a songwriter.
She takes the stage with confidence during her live solo performances and brings the charm back in live performances. With engaging antics, a sweet but strong voice, she's definitely a musician to watch out for.
Check out their work here.
7) Phalgunn Maharishi
Phalgunn's Kannada pop resonates with all the ideas that sound super good under influence but are actually the worst mistakes when sober. The main themes of his music: youth, first world problems and alcohol.
But even if you don't understand the lyrics, Phalgunn's music is catchy and easy to bop your head along to.
Making it big in the independent musician industry isn't an easy thing at all. So, kudos to these musicians for making a name for themselves and putting out great music.
Check out their work here.
Written by Yukta Reddy