It's true that Kindle has made our lives simpler now. You hardly see people toting around books anymore. But the joy of reading books in a library is still an unparalleled experience. There's just something about sitting in a comfy chair, surrounded by thousands of books that is special.  
If you agree, here are 5 libraries that you definitely must visit (besides your local library of course!): 
1. The Asiatic Society Library
City: Mumbai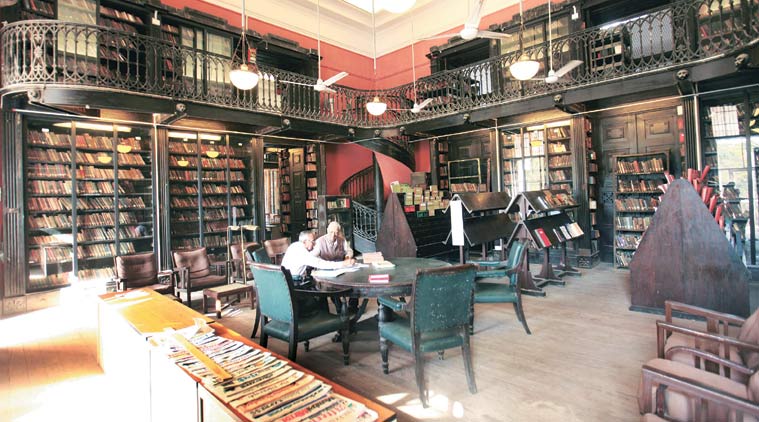 This library has almost 3.5 lakh books , including the original manuscript of Dante's 'Divine Comedy' and a 16th century Sanskrit copy of the Mahabharata, meaning that you can spend hours here browsing through their impressive collection. Plus, thanks to its Greek and Roman architectural style and interiors of iron columns and brass chandeliers, it gives you the feeling that you're in a different era altogether.
2. The Saraswathi Mahal Library
City: Thanjavur
The Saraswathi Mahal Library, which was started as a Royal Library for the Nayak Kings of Thanjavur, is one of the oldest libraries in the world. It boasts an extensive collection of more than 60,000 volumes of books in various languages including Tamil, Telugu, Marathi and English, including manuscripts written on palm leaf.
3. The National Library of India
City: Kolkata
The National Library of India's beautiful Victorian architectural style sets it apart from the others. It is built on a 30-acre area and has a collection of over 2 million books, which makes it the biggest library in the country. In fact, even during, the time of its establishment in 1836, it had already become world famous.
4. The Allahabad Public Library
City: Allahabad
If you were wondering what it would be like to visit a library in Scotland, we recommend simply visiting the Allahabad Public Library instead. This 19th century library was built in a Scottish Baronial architecture style featuring sandstone turrets and gorgeous cloisters of arches. Inside, you'll find more than a million books to browse, besides blue books, parliamentary papers and other one-of-a-kind reads.
5. The Seshadri Memorial Hall Library
City: Bengaluru
The red stone building will catch your eye even from a distance, and what makes it even more stunning, is the lovely rose garden surrounding it. The Seshadri Memorial Hall library currently houses 2.5 lakh books too, so if you're the kind of person who enjoys reading in a the scenic garden, then definitely make your way here.
So, if you're a bibliophile or even if you're not, don't pass up the opportunity to visit one of these libraries. We guarantee that at the least, it'll be a more exciting experience than reading an e-book at home. 
Featured image credit: Notion press
Written by Disha Mukherjee